Paepeghembos
is a small scale family Somali cattery.
We are members of the family of Yana, Tim, Finn, Iryna and Guido. We live in Vlierzele, East-Flanders, Belgium.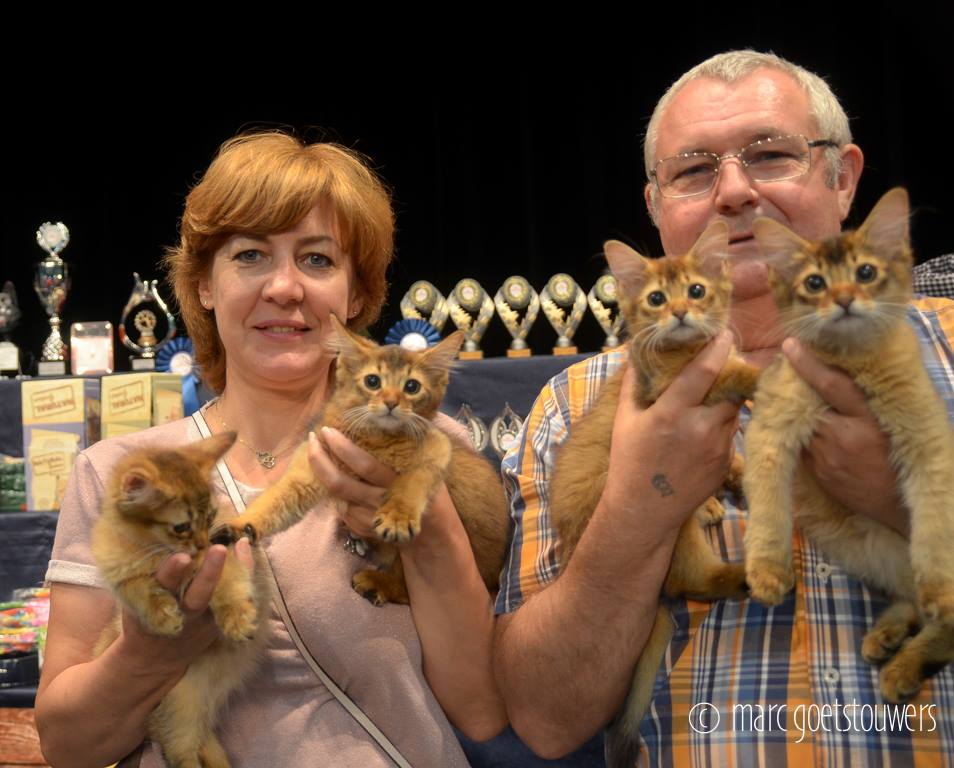 Iryna & Guido with Adam, Alex, Alicia en Agatha in Westerlo – 17 June 2018
Our Cattery is member nr 661 of the Belgische Raskatten Vereniging
And registered as nr 13160-2017 in the WCF.
BRKV is affiliated to the WCF under nr BE-0224.
We are member A00885 of SAN
Our state approval number as a cattery is: HK 20405726
Our contract veterinarian is Liesbet Guillaume from Vlierzele
The name Paepeghembos is derived from a wood situated behind our property.